Topaz Agro Capital L.P.
A Hawaii Limited Partnership
Topaz Agro Capital LP is an investor partnership created for the purpose of investing in medical marijuana license applicants in the state of Hawaii, pursuant to the passage of Act 421 which creates a system of medical marijuana dispensaries in the State, beginning in 2016. The partnership itself is NOT applying for one of the 8 licenses provided for by the Act, and will not be a principal or operator of any entities granted a license under the Act.
Topaz Agro Capital, or TAC, plans to be a minority investor in one or more successful medical marijuana license applicants. To this extent, the Partnership has been meeting with, and analyzing the business plans of many of the teams that intend to submit a license application in January 2016.
TAC plans to invest up to 100% of the post-license capital requirements for applying companies. However, we believe that TAC offers far more to applicants than merely a ready source of capital. In particular:
TAC is local capital. Act 421 requires that at least 51% of the ownership of any successful applicant remains in the hands of Hawaii residents. TAC is managed and entirely controlled by 3 long-time Hawaii residents (see Management team below), and approximately 80% of TACs limited partner investors are Hawaii residents.

TAC is broad-based. The Partnership is comprised of 50+ individual investors, who make up a broad swath of local business people, lawyers, physicians, and other prominent local citizens. We believe that the composition of TAC reflects a very desirable profile from the perspective of the architects of Act 421.

TAC is smart money. The TAC management team brings a vast network of professional contacts and expertise to the applicants it supports. The managers themselves have many decades of experience working with startups, and helping them structure financially successful operations and outcomes.
Management Team
The Partnership will be managed by Topaz Agro Management LLC, as General Partner, and which will oversee all investment decisions for the Partnership and provide administrative services to the Partnership. Topaz Agro Management will is comprised of its members, Steven K. Baker, Robert J. Robinson and David F. E. Banks, who will manage many important aspects of the Partnership's activities, including sourcing, researching, analyzing, structuring and negotiating prospective investments; monitoring the performance of investments; and determining disposition opportunities. The work of the Managers will be conducted principally out of the offices of Topaz Management in Honolulu, Hawaii.
STEVEN K. BAKER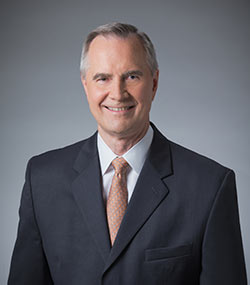 Steven K. Baker is 66 years old and has been a resident of Honolulu, Hawaii since 1999.
Baker was a senior executive with Citibank for 22 years, including being the Division Executive of North Asia and of Worldwide Securities Services. He then founded Lanka Bell (Pvt) Limited, a major telephone operator with a 25-year nationwide license in Sri Lanka. Currently residing in Honolulu, Baker is the Vice Chairman of the Board of Trustees of Hawaii Pacific University. He has developed several properties in Asia and the United States, and is the co-Managing Member of both the Partnership Fund and Palm Cove Capital, boutique investment firms operating in Hawaii. A graduate of the Business School of the University of Denver in 1972, Baker completed the Executive Program at the Colgate Darden Graduate School of Business at the University of Virginia. He also became a Fellow of the Telecommunications Executive Management Institute of Canada in 1998.
Baker started in Citibank in the U.S. real estate industries division, and became head of Corporate Real Estate department. In 1980, he relocated to Jakarta as second in charge of Indonesia, and in 1983, became Citicorp's only Managing Director in Australia, where he formally launched the first foreign-owned nationwide bank with the assistance of Australian Treasurer Paul Keating. Baker was then based in Hong Kong for eight years and was Citibank's Division Executive for North Asia countries, Hong Kong's Country Corporate Officer, and developer with Great Eagle, of Citibank Plaza's twin 50-story towers. He was a member of the Group of 55, Citicorp's senior strategy body, and was also designated a Senior Credit Officer for the bank. He led one of the well-publicized global Task Forces, established by the Chairman of Citibank for the purpose of reviving the bank's business. In 1993, he became the Division Executive in charge of the Worldwide Securities Services division with staff in fifty-one countries and a US$600 million dollar revenue base.
In Hong Kong, Baker served on the Hong Kong Port Development Board, as appointed by the Governor, the Community Chest, the American Chamber of Commerce, the Hong Kong Centre for Economic Research, and as an Advisor to the Student Associations of the top two universities. In New York, Baker was a board member of the National Securities Clearing Corporation and was also a participating member of the Zurich-based International Society of Securities Administrators. Baker has lobbied with success in Washington D.C. on four Asian issues, including leading an effort which resulted in an unprecedented law on U.S. Immigration for the benefit of Hong Kong university-educated citizens, and signed by President Bush in 1990. He has also contributed chapters and articles to several publications.
After leaving Citibank in 1994, Baker was based in Singapore as the Managing Director of Transmarco Limited, a computer distribution and telecom service company listed on the Stock Exchange of Singapore, which was controlled by the Sampoerna Group, a billion dollar tobacco group based in Indonesia. During this period, he was also appointed to the Board of Directors of McLaren Cars N.V., based in the U.K.
In 1996, Baker co-founded Lanka Bell (Pvt) Limited. The company currently has about 650 employees, services over one million customers, and generates several million dollars of net profit each year. He remained the Chairman and largest individual owner of Lanka Bell until September 2005, when Stassen group, the largest business group in Sri Lanka, acquired virtually all of the shares of Lanka Bell.
Baker was also Advisory Board member of Round Hill Capital Partners, a Singapore and Tokyo based opportunity fund. His other current appointments include being a member of the Board of Directors of the University of Hawaii's Pacific Asia Center for Entrepreneurship and Vice Chairman of the Board of Trustees of Hawaii Pacific University, the largest independent university in Hawaii. He is also the Chairman of HPU's the Endowment Sub-Committee. He is a member of the Hawaii Angels, Blue Startups, and Enterprise Foundation of Hawaii.
Mr. Baker is the founder and President of Micronesia Registration Advisors, Inc., which has a 40-year contract to promote in Japan the corporate registry and captive insurance regime of the Federated States of Micronesia. Mr. Baker will continue to devote sufficient time and attention to company matters to fulfill his duties as an officer and a director of MRA. Virtually of all that time will be spent outside of the United States, mostly in the FSM and Japan.
ROBERT J. ROBINSON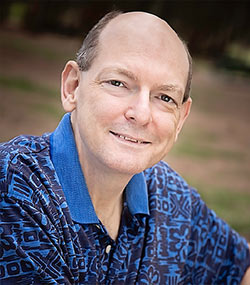 Robert J. Robinson is 52 years old and has been a resident of Honolulu, Hawaii since 2001.
Dr. Robinson co-founded Topaz Management with Steve Baker in 2010. Prior to this, he was a founder of Kolohala Holdings in 2006, which has managed 3 locally-based funds with a total capital invested of approximately $50MM. Dr. Robinson is the founder of Hawaii's angel investor network, the Hawaii Angels, which has operated since 2002. He is a senior mentor at Blue Startups, Hawaii's nationally-ranked venture accelerator.
Dr. Robinson is the co-author of Angel Investing: Matching Startup Funds with Startup Companies, published in 2000, and
was a charter member of the Angel Capital Association. He is an award-winning author on business negotiation and conflict management, and has over 20 years of experience in coaching companies in valuation and other negotiations. Dr. Robinson earned a B.Commerce in 1983, a BA in 1984, and an MA in 1987 in Industrial and Organizational Psychology from the University of Cape Town, South Africa; and a Ph.D. from Stanford University in 1991. Dr. Robinson spent ten years on the faculty of Harvard Business School, and was recruited in 2002 to the University of Hawaii as the Barry and Virginia Weinman Distinguished Professor of Entrepreneurship and E-Business as well as the executive director of the Pacific Asian Center for Entrepreneurship and E-Business (PACE).
DAVID F.E. BANKS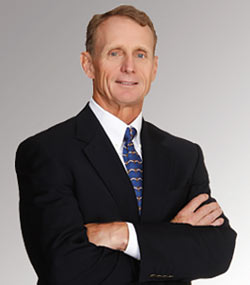 David F.E. Banks is 58 years old and has been a resident of Honolulu, Hawaii since June 1986.

David Banks has been a partner with Cades Schutte LLP since 1994. He is currently chair of the law firm's Corporate Department. Mr. Banks' corporate practice includes mergers and acquisitions, corporate finance, and securities law compliance.
Mr. Banks was selected by his peers to be included in Best Lawyers in America since 2002. He has been listed in Honolulu Magazine's "Best Lawyers in Hawaii" for the same period. Mr. Banks has also been featured in Chambers USA, "America's Leading Business Lawyers" in the State of Hawaii since>2003. He has a Martindale-Hubbell's Peer Review rating of AV (highest level of professional excellence for attorneys admitted tothe bar for 10 years or more). Mr. Banks' education includes LL.M. Corporate Finance/Securities Regulation (1986), Harvard University; M.A. Law & Economics (1983), University of Miami; LL.B. (1983), University of New Brunswick; and B.B.A. (1980), University of New Brunswick.